People Shine Publishing was created to publish books to help you reach and achieve your dreams! The books published by People Shine Publishing will help you overcome hardships, embrace your fears and take advantage of your adversities.
THIS MONTH'S FEATURED BOOK
By Dr. Gregg Steinberg
FALL UP!
2020 was tough on everyone. Life was full of hardship and many lives were changed dramatically– and it is easy to get down–But you can Fall Up!
In Fall Up! you will learn how to turn your adversity into a superpower for personal growth.  The Fall Up principle will show you how to become super-resilient and use any hardship to your advantage. This book is a must for 2021 to get the year started in the right direction. 
Fall Up! not only shares with you inspirational stories of people who are examples of the Fall Up Principle (such as Michael J. Fox, Paul McCartney, Petra Nemcova, and Albert Einstein), but this book also shares with you many effective strategies so that can overcome hardships, be more optimistic and confident, have more grit and live your Lifesong (your true purpose) on a daily basis.
Greatness is within you. It might have been hiding, but that is only temporary. The simple but effective activities in this book will help you create your life into a masterpiece. If you are not as happy and content as you want to be, then Fall Up! was written for you! 

THIS MONTH'S FEATURED AUTHOR
GREGG STEINBERG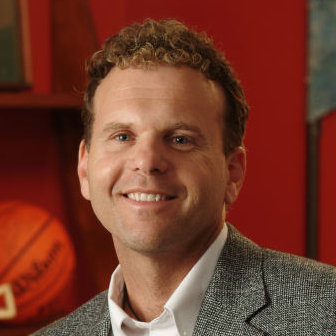 Hailed by Golf Digest as one of the sports' great masterminds, Dr. Gregg Steinberg is a world-renowned expert of human performance. He has authored numerous books on topics from golf psychology(Mentalrules for Golf) to parenting (Flying Lessons), to business psychology books (Full-throttle) which illustrates how to supercharge your energy and performance at work. Dr. Gregg is a multi-tasker who speaks all around the globe, appears on television, works as a performance coach and is a award winning professor-just not all at the same time. Click here to learn more…
What People Are Saying about Fall Up
Fall Up! is an incredibly inspiring book.  The stories interwoven throughout are perfect examples to the principals of transcend-ability"
– Kristin Willocks, Ed.S.  NCSP
School Psychologist
A near death experience became my wake-up call to living a life that really felt purposeful. I am hoping that Fall Up will be your wake-up to help you discover your purpose in life.
– Sam Russell
Founder of the Giving Closet
What I love about Fall Up! is that it helps you to find your purpose with effective, simple strategies.
– Dr. Sandra F. Mulhinch
Clinical Psychologist
JOIN MY NEWSLETTER
Please provide us with your email so that we can keep you informed about any new releases or promotions.